Copying Press - Deis Coipeala
Consists of two iron plates on a base whose upward/downward movement is controlled by an iron handle, which screws up or down, as required. 15" x 12".
Used to copy document, probably in the 1930s.
Presented by Celine Jordan whose family business, Carney & Co., used it prior to 1933.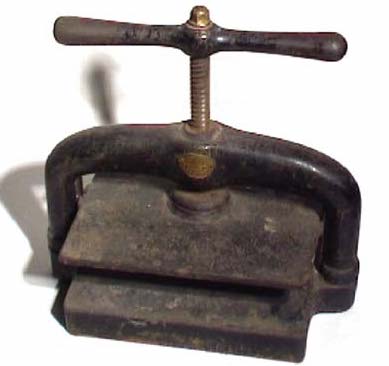 Find out more about Kiltimagh Railway Museum
Kiltimagh Railway Museum
Kiltimagh
County Mayo
+ 353 (0)86 101 1388
solanb@gofree.indigo.ie
Sneak Peek
Some interesting items can be viewed here
You may also be interested in...