The Celtic Furrow Visitor Centre
Why did a farmer spit on his hand whilst making a bargain at the fair? Why do we break the wishbone of a chicken? Why is the horseshoe a symbol of good luck? Why do we wear masks at Hallowe'en?
Experience through models, the festivals of the Neolithic farmers of the Céide Fields (3,000 BC)
Journey through paintings into the celebrations of the cattlemen of the Celts (500 BC)
Reflect on the feasts of the early Christian period in gardens and fountains and explore the maze which traces 1,000 years of challenge and hardship
Recall the customs of 80 years ago and confront the future by reviewing our past
Guided Tours
Tracing 5,000 years of our culture
Neolithic Farmers
Celtic Cattlemen
Golden Age of Christianity
Rural Ireland 80 years ago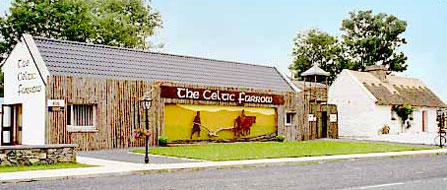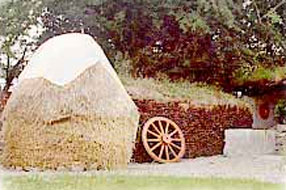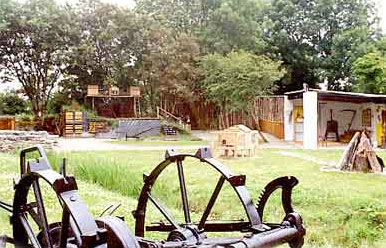 Find out more about Ballitubber Abbey
Ballitubber Abbey
Ballintubber
Co. Mayo
Ireland
+353 (0) 94 903 0934
info@ballintubberabbey.ie
www.ballintubberabbey.ie
Sneak Peek
Some interesting items can be viewed here
You may also be interested in...