Clay pipes were in use for a long time before the briar pipe became popular. Both men and women smoked pipes.
The clay pipes were used at wakes. They would be filled with plug tobacco and left on the table to be smoked by the people who came to the wake. Some pipes that were left without being smoked were left on the grave to be smoked by anybody.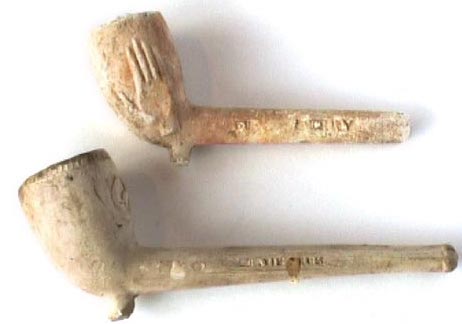 Find out more about Enniscoe Museum
Enniscoe Museum
Mayo North Heritage Centre
Castlehill
Ballina
+353 (0) 96 31809
northmayo@gmail.com
www.northmayogenealogy.com
Sneak Peek
Some interesting items can be viewed here
You may also be interested in...