In this type of smaller churn the milk was agitated by a wooden frame with a crank handle. It became popular in the 19th century.
This type of churn had a limited capacity and was used by small farmers for their own use.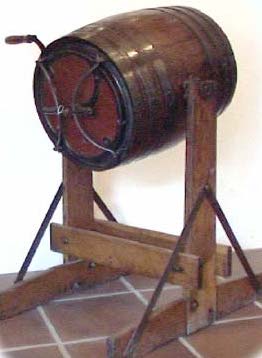 Find out more about Enniscoe Museum
Enniscoe Museum
Mayo North Heritage Centre
Castlehill
Ballina
+353 (0) 96 31809
northmayo@gmail.com
www.northmayogenealogy.com
Sneak Peek
Some interesting items can be viewed here
You may also be interested in...