A large piece of machinery for gathering the hay, pulled by a horse with a seat for the farmer.
As the hay rake was pulled along it gathered the hay into wind rows making it easy for collecting and eventually for stacking.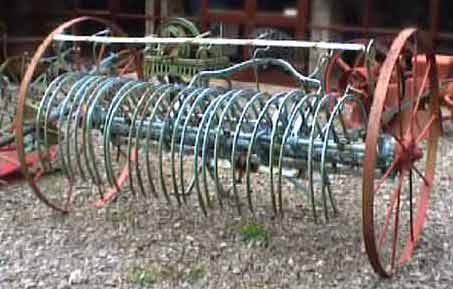 Find out more about Enniscoe Museum
Enniscoe Museum
Mayo North Heritage Centre
Castlehill
Ballina
+353 (0) 96 31809
northmayo@gmail.com
www.northmayogenealogy.com
Sneak Peek
Some interesting items can be viewed here
You may also be interested in...