This yoke was carved broad and concave at its centre with a recess cut in the leading edge to fit comfortably across the shoulders of the wearer. The ends tapered to end some distance clear of the wearer's shoulders. From these ends hang adjustable chains with hooked ends on which the buckets were suspended.
To enable someone to carry two buckets of water or milk comfortably.
This yoke was bought at an auction in Beleek Castle in the 1940's. It was donated to the Museum by the late James Donnelly.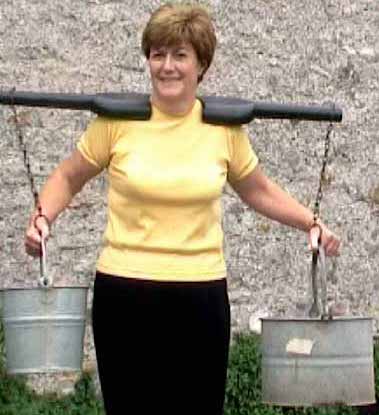 Find out more about Enniscoe Museum
Enniscoe Museum
Mayo North Heritage Centre
Castlehill
Ballina
+353 (0) 96 31809
northmayo@gmail.com
www.northmayogenealogy.com
Sneak Peek
Some interesting items can be viewed here
You may also be interested in...