Side Car or Jaunting Car, pulled by one horse of pony. Side Car used by local family up to the 1950's. The harness was made locally as there were several saddlers in Crossmolina and Ballina.
This type of stand was used when there were a lot of horses.
Harness stand belonged to the Nicholson Family of Enniscoe.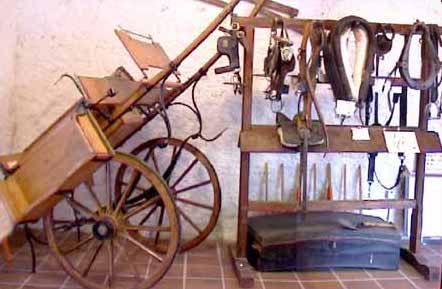 Find out more about Enniscoe Museum
Enniscoe Museum
Mayo North Heritage Centre
Castlehill
Ballina
+353 (0) 96 31809
northmayo@gmail.com
www.northmayogenealogy.com
Sneak Peek
Some interesting items can be viewed here
You may also be interested in...