This machine was usually drawn by a pair of horses harnessed on either side of the draught pole.
It was used to cut or mow grass. The grass was cut by the sliding of the blade on the finger bar.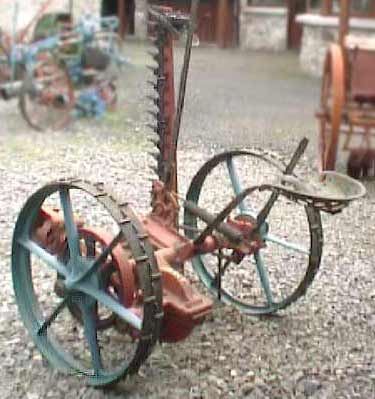 Find out more about Enniscoe Museum
Enniscoe Museum
Mayo North Heritage Centre
Castlehill
Ballina
+353 (0) 96 31809
northmayo@gmail.com
www.northmayogenealogy.com
Sneak Peek
Some interesting items can be viewed here
You may also be interested in...