Drag Saw or Fire Log Saw. The saw was motor operated. The motor rotated the belt which in turn moved the blades over and back. Used for cutting trees for firewood.
From Temple House, Ballymote, County Sligo.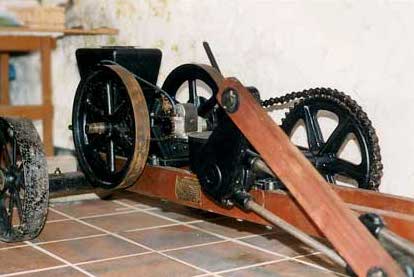 Find out more about Enniscoe Museum
Enniscoe Museum
Mayo North Heritage Centre
Castlehill
Ballina
+353 (0) 96 31809
northmayo@gmail.com
www.northmayogenealogy.com
Sneak Peek
Some interesting items can be viewed here
You may also be interested in...