This breaker is operated manually by winding the large wheel.
It was used for crushing oil cake into small pieces, which were then soaked in water and fed to cattle. The oil cake was made from the resideu of linseed oil manufacture.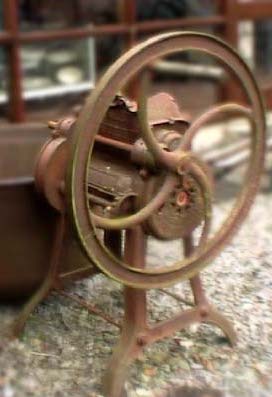 Find out more about Enniscoe Museum
Enniscoe Museum
Mayo North Heritage Centre
Castlehill
Ballina
+353 (0) 96 31809
northmayo@gmail.com
www.northmayogenealogy.com
Sneak Peek
Some interesting items can be viewed here
You may also be interested in...