Dark red hand-woven, home-grown, hand-spun, fuchsia dyed linen red bedspread approx. 8' by 8'
Quilts/bedspreads were used for both decorative use and warmth.
This bedspread was made and used by the Kilgallon family of Treenagleragh approximately 100 years ago. Donated to the Museum by Mary Kilgallon, June 1989.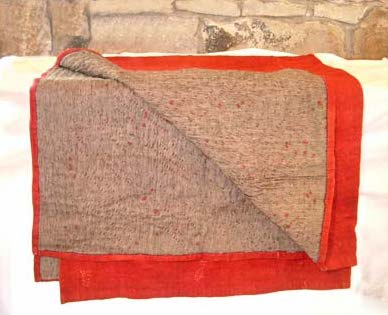 Find out more about Kiltimagh Railway Museum
Kiltimagh Railway Museum
Kiltimagh
County Mayo
+ 353 (0)86 101 1388
solanb@gofree.indigo.ie
Sneak Peek
Some interesting items can be viewed here
You may also be interested in...