Pottery Hot Water Bottle (Buídeal te)
Flat-bottomed, stone coloured round pottery 'hot water bottle & bed warmer,' stamped across front in black lettering within circular design: 8" diameter. Washer and stopper fitted to prevent leaks.
Used to warm up beds to mid 20th century, when they were replaced by the rubber variety.
Used by the family of Paddy Byrne, Aiden St., Kiltimagh.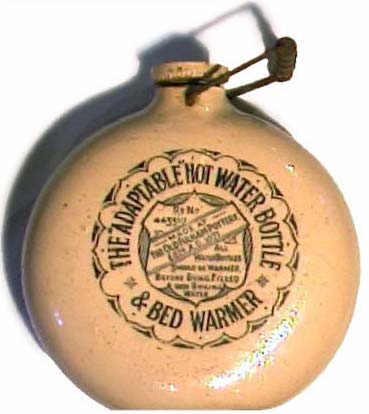 Find out more about Kiltimagh Railway Museum
Kiltimagh Railway Museum
Kiltimagh
County Mayo
+ 353 (0)86 101 1388
solanb@gofree.indigo.ie
Sneak Peek
Some interesting items can be viewed here
You may also be interested in...