Doll, measuring 24," made of wood and china, with blue glass eyes, legs and arms, all of which moved, and black hair. She is dressed in a red flannel skirt and cloak and a lace top and underskirt.
Unfortunately, the original cloak and skirt were badly faded and red flannel, donated by Alice Kelly of Carrandine was used by Helen Tarpey to make facsimiles of the original. The doll is believed to be about 90 years old..
Originally owned by the late Mary Symes of Spencer Park, Castlebar and donated to the Museum by her family.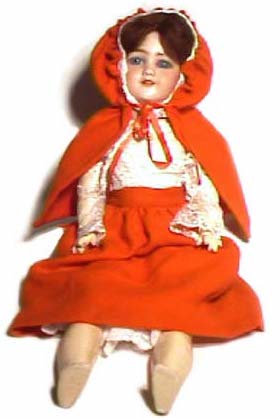 Find out more about Kiltimagh Railway Museum
Kiltimagh Railway Museum
Kiltimagh
County Mayo
+ 353 (0)86 101 1388
solanb@gofree.indigo.ie
Sneak Peek
Some interesting items can be viewed here
You may also be interested in...