Raftery
Raftery was born in Killedan, the son of a weaver. He was almost blind from an attack of small-pox while very young and is said to have worked as a stable boy for the landlord, Frank Taaffe. While he had no formal education, Frank Taaffe's uncle, known locally as Friar Taaffe, was said to have taken an interest in teaching him. He is also said to have attended hedge schools all over south Galway. Raftery is said to have been banished after a dispute with the landlord. For years he lived between Tuam, Gort and Craughwell, where he died.
Raftery's only means of existence were his fiddle and his poetry. While he is said to have been only a very mean fiddler, he built up a formidable reputation as a folk poet. He was partial to such beauties as Breegeen Vesey and Maire ni hEidhin, which Yeats translated into English.
Raftery also wrote poems about the 'Whiteboys,' a secret society of the time. For this he was charged with sedition at the Galway Assizes. Although he didn't always see eye with the Church his Atharraigh Raifteiri is a very moving, religious poem.
None of Raftery's poetry was written down, but it remained in the folk memory until collected by Douglas Hyde around the turn of the 20th century. He is now recognized as one of Ireland's most foremost 19th century folk poets
Raftery is best remembered locally for his idyllic poem about his native Killedan which he described as a land of milk and honey:
'Killedan the village where everything grows, There are blackberries there and all that is good, And if I were standing in the midst of my people, Age would leave me and I'd be young once more'
'Cill Aodain an baile a bhasann gach nidh ann Ta smeardha subh croidh ann 'gus measardha gach sort. 'S da mbeinn-se 'mo sheasamh I gceart lar mo dhaoine, D'imeoidh an aois uaim agus bheinn aris og'
Raftery died on 24th December 1834 and is buried in Killeeneen, Co. Galway.
Mike Hogarty
Mike was born here in 1920 and emigrated to USA with his parents in 1930, to join the rest of the family. In 1942, while working for Sperry Gyroscope in New York, he was drafted into the Air Force where he served with the B29 Radar Bombers in the Far East. After the war he was awarded the Distinguished Flying Cross, the Air Medal with 4 Oak Leaf Clusters and Presidential Citation.
He returned to Sperry Gryoscope who sent him to Utah, 1956 - 1965, in charge of the production and development of the sergeant missile weapons system and developing and manufacturing automated test equipment for field maintenance of the system. From 1967 - 1969 he was in charge of the development and testing of the Apollo spacecrafts after which he developed his own computer systems for aerospace and other special purpose applications.
Mike is now retired and living in Utah.
Fr. Denis O Hara, Parish Priest, 1888 - 1922
Father Denis O Hara, through his association with the Congested Districts Board, completely changed the social and economic climate of our town. His first task was to build a new church - completed within nine months. He then persuaded the St. Louis nuns to come to Kiltimagh where they first established a Technical School where classes in dressmaking, lace-making, carpentry, bee-keeping and market gardening helped to foster a new sense of self-suffiency and well-being.
A 'People's Park' was acquired and a Factory field, beside the Railway, to encourage investment. A new sewage and gas lighting system, cottage hospital, artisans' dwellings were built, together with eight new primary schools. He was also responsible for heaving the railway routed through the town and persuading the Hibernian Bank to open a branch here.
In addition to tending his parishioner's material welfare, he was also a deeply spiritual man and was greatly loved for all his work, pastoral and social, on our behalf.
Father Denis died in April, 1922.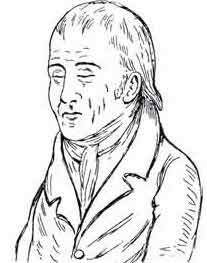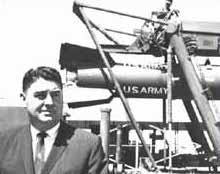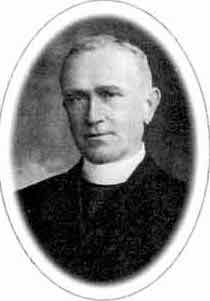 Find out more about Kiltimagh Railway Museum
Kiltimagh Railway Museum
Kiltimagh
County Mayo
+ 353 (0)86 101 1388
solanb@gofree.indigo.ie
Sneak Peek
Some interesting items can be viewed here
You may also be interested in...