Wooden Cradle - Cliabhán Admaid
Hand-made wooden cradle, 36'' by 17'' with slanted sides set on base which rocks and wooden cover, 13'' high by 9'' by 9''. Appears to be approximately 100 years old and appearance is rather crude by modern standards.
A baby's cradle which also doubled as a cot.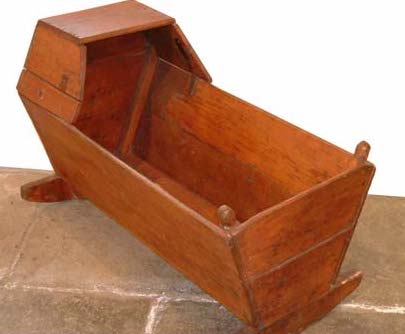 Find out more about Kiltimagh Railway Museum
Kiltimagh Railway Museum
Kiltimagh
County Mayo
+ 353 (0)86 101 1388
solanb@gofree.indigo.ie
Sneak Peek
Some interesting items can be viewed here
You may also be interested in...