Wooden Replica of Galway/Dublin Steam Locomotive in use up to the 1950s.
Originally built by George Behan, a former regional inspector on the Sligo/Westport/Galway line as a toy for a friend.
Donated to the Museum in 2003 by George Behan.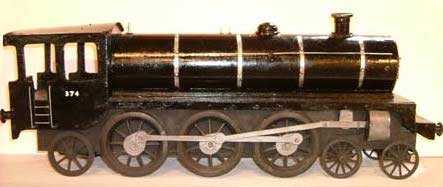 Find out more about Kiltimagh Railway Museum
Kiltimagh Railway Museum
Kiltimagh
County Mayo
+ 353 (0)86 101 1388
solanb@gofree.indigo.ie
Sneak Peek
Some interesting items can be viewed here
You may also be interested in...