Replicas of Boston Famine Memorial
Twin replicas of sculptures designed by Robert Shure and located in the 6,000 sq. ft. Memorial Park on Boston's Freedom Trail, unveiled 28th June 1998.
One sculpture represent the tragic loss and displacement suffered by Irish emigrants escaping from the devastation of Famine stricken Ireland while its twin demonstrates the achievement of a new life and new opportunities in America.
The organizing committee responsible for the Famine Memorial was chaired by Mr. Tom Flatley, formerly of this parish who donated the replicas to the Museum.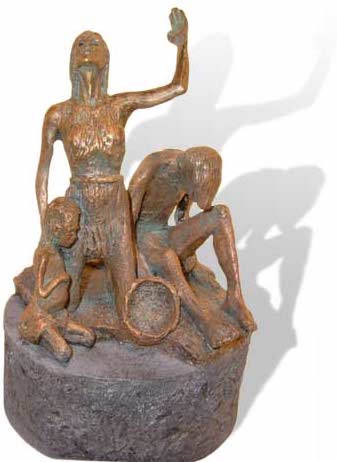 Find out more about Kiltimagh Railway Museum
Kiltimagh Railway Museum
Kiltimagh
County Mayo
+ 353 (0)86 101 1388
solanb@gofree.indigo.ie
Sneak Peek
Some interesting items can be viewed here
You may also be interested in...